The Future of Eye Care Is Here.
Ocuvital - Improved Vision for an Improved Life.
Your Sight Is Valuable - Protect It with Ocuvital.
Better to Be Safe than to Be Sorry!
Ocuvital - Better Eyes for a Better Life.
A change for the better starts now
96% of users saw a significant improvement in overall eye health within the first 4 weeks!†
GET OCUVITAL RISK-FREE FOR 60 DAYS!
100% no-hassle money-back guarantee – because we are so confident that you will experience incredible results, we offer a full 60-day satisfaction guarantee – no questions asked!
94% of users saw a significant improvement in their vision quality within the first 4 weeks!†
The major causes and symptoms of poor eye health
Maximum Strength, All-Natural Ocuvital Targets all the major causes and symptoms of poor eye health for clear, comfortable vision and protection from future degeneration
Poor Lifestyle Habits
In addition to creating bloodshot eyes, a lack of sleep can cause an increase in irritation and dryness, making the eyes susceptible to infections, while diets high in simple carbohydrates, saturated fats, and sodium may also contribute to an overall decline in eye health.

Aging
While aging can't be prevented, it's more important than ever to ensure you take extra care of your eyes as you get older, keeping the eye tissue and cells as healthy as possible to reduce the risk of developing certain common age-related eye conditions.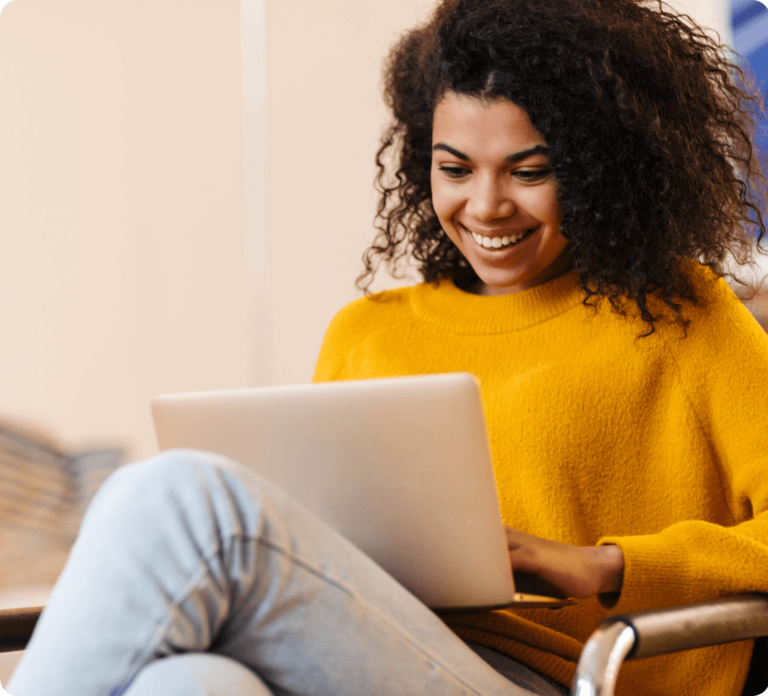 Blue Light Exposure
Prolonged exposure to the blue light that emanates from our digital devices such as computers and cell phones can have both short and long-term detrimental effects on our eyes with an increase in eye strain and dryness, and over time, damage to the retinal cells.
UV Rays
Without proper protection, just like skin, the eyes can sustain damage from the sun's ultraviolet rays, leading to a range of issues from short-term, yet very painful, photokeratitis to severe, irrevocable damage that may increase the risk of several eye disorders.
OCUVITAL LIFE-CHANGING BENEFITS
REDUCED RISK OF
FREE RADICAL DAMAGE
Antioxidant-rich lutein and bilberry fruit have both been shown to offer powerful protection for the eyes, reducing damage from harmful free radicals.
REDUCED EYE STRAIN
AND FATIGUE
Ingredients such as vitamin A help alleviate eye strain and dryness caused by long periods of screen time, driving, and dim light.
IMPROVED LONG-TERM VISION
Powerful nutrients like zinc and the amino acid taurine work to improve and maintain long-term vision by keeping the retina healthy.
BETTER OVERALL
EYE HEALTH
L-glutathione and grape seed extract have powerful benefits for numerous aspects of eye health in addition to being vital for our general well-being.
WHY IS OCUVITAL SO EFFECTIVE?
The Ocuvital formulation is made with powerful extracts that have been extensively studied and found to be highly beneficial in addressing several of the main symptoms of poor eye health such as eye strain and fatigue, blurred vision, blind spots, eye irritation and redness, and more.
Because the formula was specifically designed to target the root causes of these conditions, delivering potent nutrients where they're needed most, Ocuvital produces fast results, drastically improving your vision while also offering long-term protection for your eyes as you age.
Here's how your eyes should work
It's surprisingly simple:
Your lens flexes and adjusts to focus the image. It stays loose to focus on objects far away, and flexes tight to focus on close objects.
How can Ocuvital make your eye health better?
Protects the eyes from damage as you age
Neutralizes free radicals with powerful antioxidants
Reduces the risk of developing common eye disorders
Promotes lubrication to prevent dry eyes
Maintains vision quality & sharpness
Protects the health of corneas, retinas & eye cells
Increases retinal sensitivity to improve low-light vision
Corrects nutritional deficiencies that cause poor eye health
97% reported reduced clouding of their eye lens†
Ocuvital presents a new standard in natural eye care and while our patented formula proved to be highly effective in laboratory trials, it performed just as impressively when put to the test in a controlled customer satisfaction survey. In the survey, when Ocuvital users were asked to track and report the severity of their eye health over 28 days, a marked reduction in ocular symptoms was seen within just two weeks. While an astonishing number of users reported a positive difference during the first 7 days of taking Ocuvital, the incredible benefits didn't stop there – almost all individuals who continued taking the supplement reported a significant improvement in their eye health and vision within only 60 days of Ocuvital use.†
DISCOVER THE OCUVITAL EDGE!
In addition to these impressive findings, the satisfaction survey also showed that 96% of users with mild to moderate eye health symptoms found Ocuvital to be an effective, safe, and well-tolerated supplement.†
Furthermore, an overwhelming number of participants who took Ocuvital as directed experienced a drastic reduction in the clouding of the eye lens, dry eyes, and inflammation, contributing to an overall reduction in their poor eye health symptoms of more than 86% – in ONLY 3 WEEKS!†
SEE THE IMPRESSIVE RESULTS EXPERIENCED BY OCUVITAL CUSTOMERS!
HAD REDUCED INFLAMMATION
IN THE EYES†
HAD REDUCED
DRY EYE SYMPTOMS†
HAD REDUCED
OXIDATIVE STRESS†
HAD REDUCED
CLOUDING OF
EYE LENS†
HAD REDUCED
RISK OF DEVELOPING
EYE DISORDERS†
HAD BETTER
EYE HEALTH†
AN INCREDIBLE 96% OF OCUVITAL USERS EXPERIENCED AN IMPROVEMENT IN OVERALL EYE HEALTH WITHIN AS LITTLE AS 4 WEEKS!†
WHY IS OCUVITAL RIGHT FOR YOU?
ADDRESSES MAIN
CAUSES OF POOR
EYE HEALTH
SAFE,
ALL-NATURAL,
DRUG-FREE
FORMULA

POWERFUL
BIO-CEUTICAL
INGREDIENTS
PROMOTES
OPTIMAL EYE
VISION
PRODUCES FAST,
PROVEN RESULTS
FULL 60-DAY SATISFACTION GUARANTEE!
The comprehensive blend of scientifically tested, premium key ingredients in Ocuvital addresses multiple issues related to the eyes, targeting all the main causes of poor eye health and a decline in vision. While the product is highly effective for individuals with existing age-related eye problems, it is equally beneficial for those experiencing daily discomfort from eye strain and dry eyes or who simply want to be proactive as they get older. Delivering powerful results in minimal time, Ocuvital improves the health of the eyes from within safely, without any risk of causing dangerous or unwelcome side effects.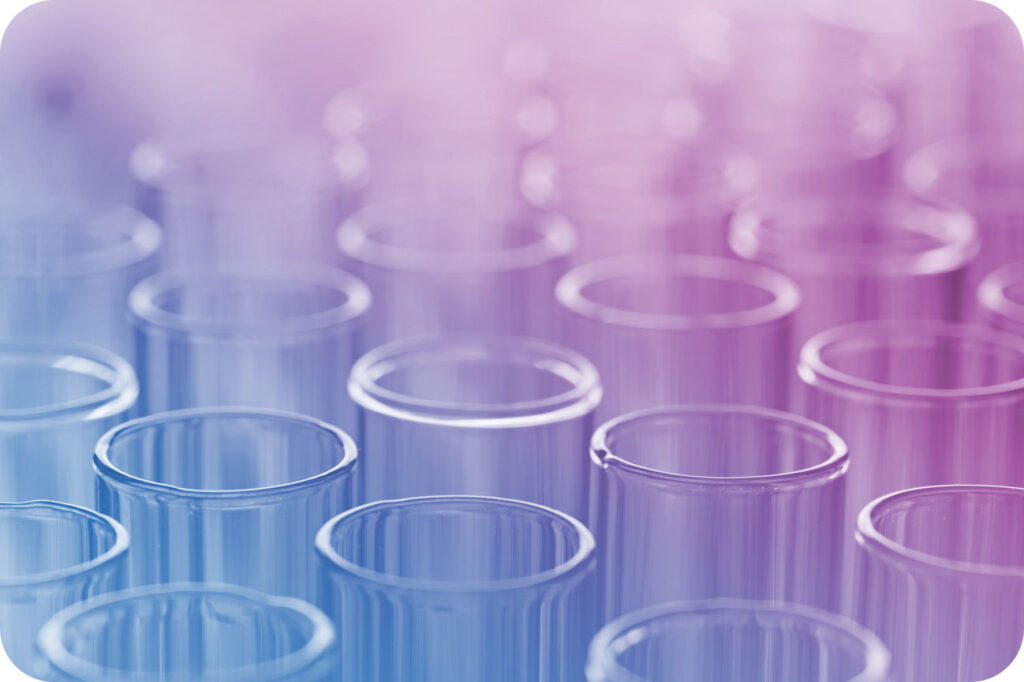 Great recommendation from my eye doctor!
At my last check-up, my eye doctor recommended that I start taking a supplement specifically to support eye health. Browsing on the internet I came across Ocuvital which contained all the ingredients my eye doctor had mentioned as being most beneficial. Two months later, I have to say I'm really glad I took her advice – I feel less worried about age-related eye conditions and I'm already seeing an improvement in my night vision!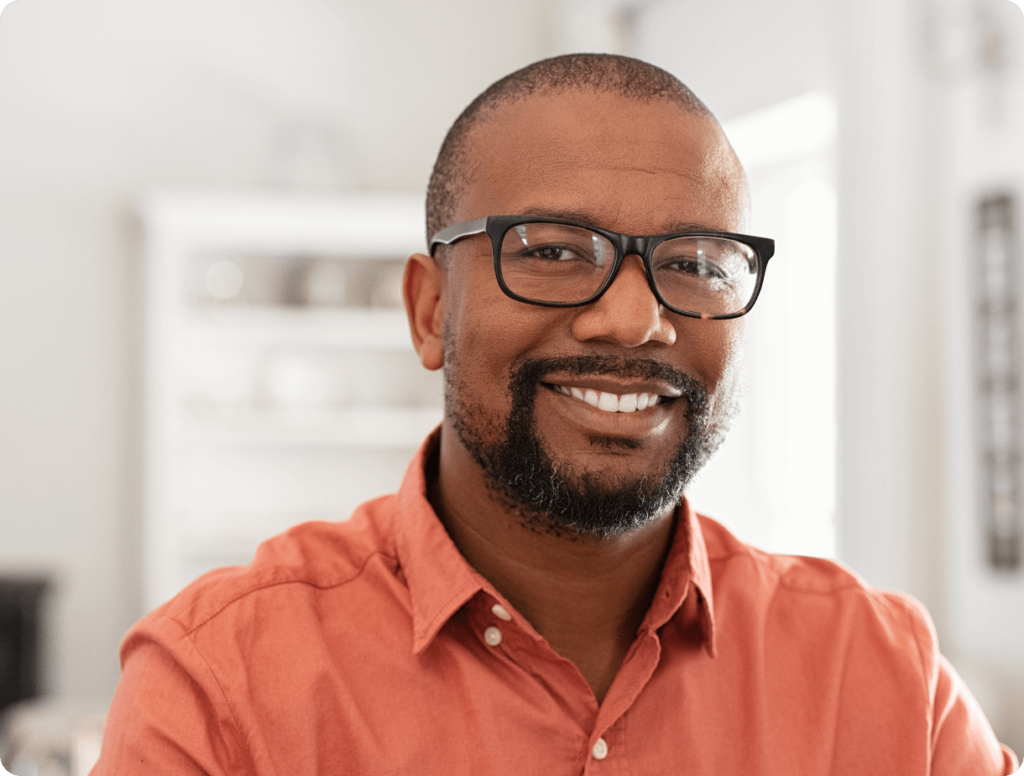 Being 70, I wasn't really surprised when I was told that I was at risk of developing age-related eye disorders, but I certainly wasn't just going to let it happen! A friend of mine had got great results from taking Ocuvital so I thought I'd give it a try. Well, my last eye test showed no signs of problems whatsoever, which is incredible at my age, and I give full credit to this wonderful product for that!
Ocuvital has made driving way less stressful!
While I've always been a good driver, I'd noticed that I was having trouble seeing some of the smaller road signs and that really bothered me, for obvious reasons! My girlfriend, who was tired of us getting lost all the time, ordered Ocuvital for me and it's made a huge difference! My vision is much clearer and I can focus on everything just the way I used to. Ocuvital will keep me motoring for many years to come!
So many clinically proven ingredients!
I do a lot of research before I buy any health supplements, so when I saw that Ocuvital contained vitamin A, zinc, bilberry, lutein, and taurine, I already knew it was going to be good! I've been taking it now for about 6 months and my eye health continues to improve as time goes on – my night vision is better, I no longer get eye infections, and I have the peace of mind knowing that I'm helping to prevent numerous age-related eye diseases.
No more eye strain and irritation!
My friend told me about this product because it had really helped her husband who used to get terrible eye strain from working long hours at the computer. I had the same problem, in addition to dry eyes and irritation, so I decided to try Ocuvital for myself. So glad I did – it's helped all the problems tremendously and while I've also tried to limit my screen time, it's great to know that Ocuvital is protecting the health of my eyes.
Recommending to all my friends!
The health of my eyes wasn't really something I'd given much thought to until I read an article about all the issues that can develop with age. So, already being in my 60s I decided to take action by ordering Ocuvital and while I wasn't expecting to actually notice a difference for a while, I do feel that my eye health has already improved within just a few months! I'm now recommending it to all my friends!
**Success Stories are intended to be anecdotal. Customers may not experience the same results as the ones described in these sample testimonials. The stories provided are representative of comments made by actual satisfied users of Ocuvital. To protect our customers' anonymity, we have not included their actual names, photos, or email addresses
Our Potent All-In-One Formula
Bilberry Fruit (20% extract)

$9.25

Quercetin Dihydrate

$8.21

Grape Seed (95% extract)

$7.99

Milk Thistle Seed (80% extract)

$7.25

Vitamin A (as beta-carotene)

$7.05

Turmeric Root (95% extract)

$5.86

Zinc (as zinc aspartate)

$5.97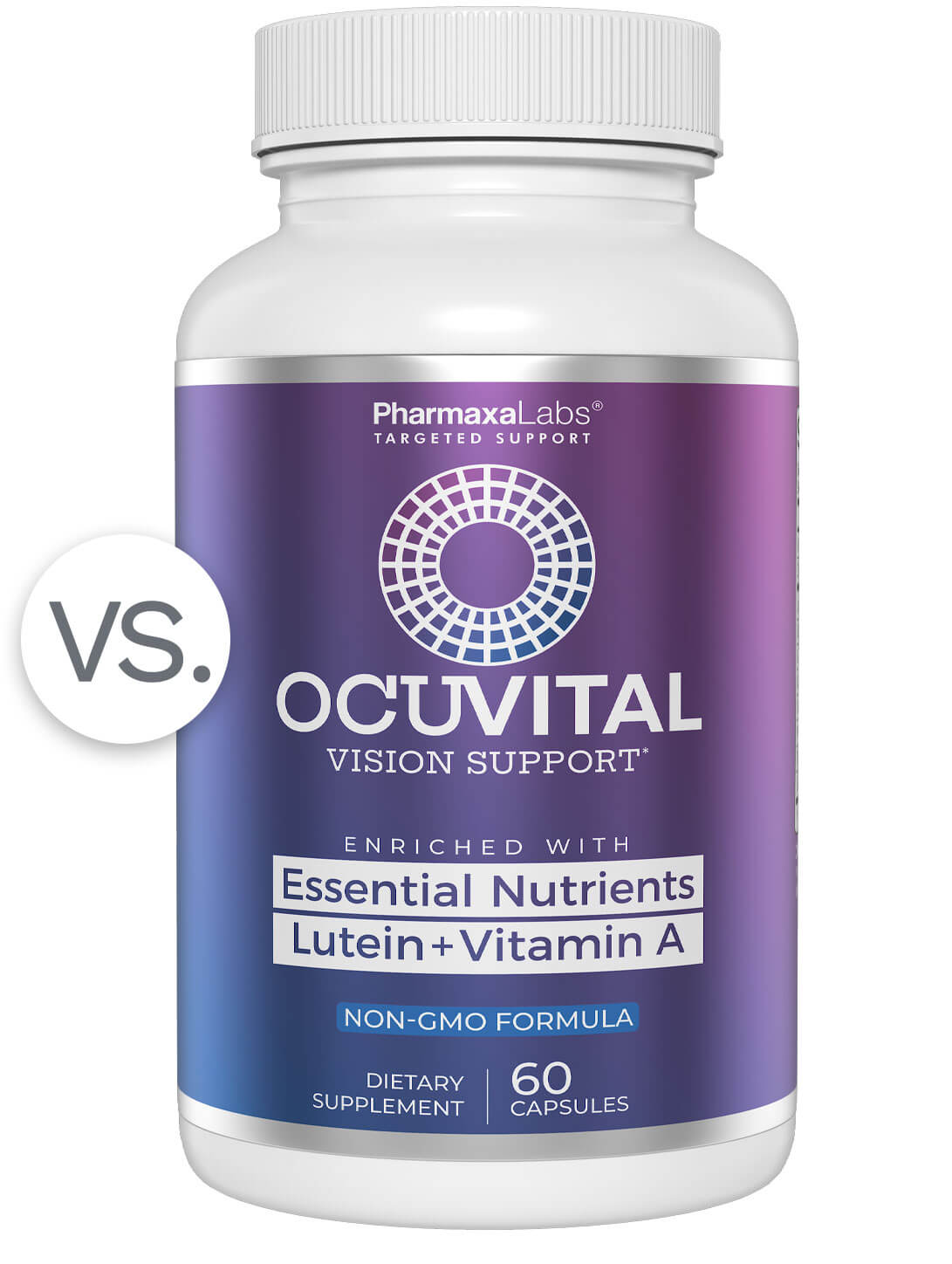 All-in-one for as little as
# This is the price of a single bottle when you buy a 5-bottle pack.

We have been a leading manufacturer of quality health products for more than 20 years and continue to improve the lives of our customers with innovative, results-driven formulations.
Ocuvital has been added to the Dietary Supplement Label Database (DSLD) of the National Institutes of Health (NIH). The DSLD catalogs all information printed on labels of dietary supplement products sold in the United States, making it a valuable resource for consumers and healthcare professionals alike. As the NIH is a trusted source of health information, by inclusion in the DSLD, Ocuvital has joined a group of products that seek to meet the highest standards of quality, safety, and efficacy.
Special Limited-time Offer for New Customers ONLY!
The Lowest Price Anywhere on the internet is only Available Here
60-Day Money-Back Guarantee!
60-Day Money Back Guarantee!
60-Day Money-Back Guarantee!
Free

Standard Shipping in U.S. on any Order Over

$60
No Auto-Shipments –
No Monthly Subscriptions.
No Unauthorized Charges.
Order What You Want,
When You Want!
100% money-back guarantee!
Because we're so confident that you will experience tremendous results too, we offer a 60-day, 100% money-back guarantee!
Your Full Satisfaction Is Guaranteed!
If you are not happy with your purchase for ANY reason, simply send it back within 60 days for a full refund.
No Fine Print!
No Frustrations!
No Hassles!
Place your order today & immediately receive your copy of our e-book
Losing It? Secrets To Improving Eye Health Naturally, At Any Age!
FREQUENTLY ASKED QUESTIONS